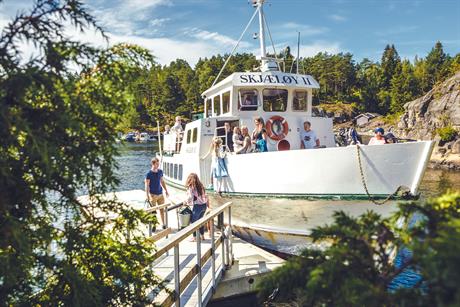 Island hopping in Grenland
Welcome to visit our islands in Langesundsfjorden.
Island hopping in Langesundsfjorden
Jump on the ferry from Brevik, Stathelle, Langesund or Helgeroa. Tickets can be bought on board. You can take a tour and just stay aboard, or you can land and explore the islands. You can jump from island to island, walking around or ride a bike. You do not reach all the islands in one day, but you can spend the night a night or two.
Here you will find all the information you need to jump around and enjoy yourself in the Langesundsfjor
Adress

3950 Brevik

See also